Yesterday I had a "friend" day I saw three different friends at different times. I love spending time with my friends but as the years go on and we all get older I find its more about the quality of your friends than the quantity. Needless to say I spent quality time with all 3 friends!
I first spent the afternoon at Yvette's parent's house. We caught up on life and reminisced on our old high school days and how they were so long ago, we graduated almost 6 years ago!! Then we made a homemade lemon scrub and she sent me home with a large bagful of lemons off their tree.
So here we are with some lemon's put to good use!
These bars were spectacular. First of I love everything in bar form. It's just so easy but so deadly at the same time. The crunchy, oaty, buttery sugary, crust is delightful against the creamy dream lemony condensed milk. Hello condensed milk makes EVERYTHING better. This recipe is simple, requires few ingredients and will ignite a fire-show of tastebuds in your mouth!
Start by preheating your oven to 350F and spraying a 8X8 pan with non stick spray or buttah the pan up! Then in a small-medium bowl combine the condensend milk, lemon juice and lemon rind. Mix until the runny liquid is completely combined into the thick milk. Set aside.
In a medium bowl with a fork mix the flour, oats, brown sugar, baking soda, salt and butter until the mixture is crumbly.
Press half of the flour mixture into the bottom of the pan. Cook for 10 minutes.
After 10 minutes take the crust out of the oven and pour the condensed milk mixture on top of the crust. Sprinkle remaining flour mixture on top and bake for 20-25 minutes. Until golden brown around the edges.
Let this bad baby cool or don't. I mean it's best to let it cool but I really lack self control so I am usually taste testing within 5 minutes of leaving the oven. Most of the time I end up burning my tongue. I don't suggest going in after 5 minutes. I suggest waiting.

And boy are these worth the wait. The middle is only condensed milk and lemon juice & rind but it tastes like so much more. Seriously this is one fo the best lemon bar recipes I have ever had and I plan on making this numerous times in the future!
You will love this easy recipe because the filling is so creamy and the crust is so crunchy.
Print
Lemon Crumb Bars
Prep Time:

10 mins

Cook Time:

30 mins

Total Time:

40 mins

Yield:

12
---
Ingredients
1 14oz can sweetened condensed milk
1/4 cup fresh squeezed lemon juice
1 heaping tbsp lemon rind
1 1/4 cup all purpose flour
1 cup old fashioned rolled oats
1/2 cup light brown sugar
1/4 tsp salt
1/4 tsp baking soda
1/2 cup butter, softened cubed
---
Instructions
Preheat oven to 350F and line an 8X8 pan with foil and spray with nonstick cooking spray.
In a medium size bowl combine condensed milk, lemon juice an lemon rind. Mix until fully combined. Set aside.
In another medium size bowl combine flour, oats, brown sugar, salt, baking soda, salt and butter. Mix with a fork until the mixture resembles bread crumbs.
Press half of the flour mixture into the bottom of the prepared pan bake for 10 minutes.
Take out of oven and pour milk/lemon mixture on top of crust. Sprinkle remaining flour mixture on top and bake for 20-25 minutes- until top is golden brown around the edges. Let cool and enjoy 🙂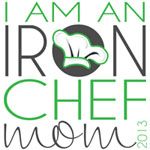 Other Recipe Favorites
Favorite Bar Recipes: